Famous drama serials of Pakistani channels
Dramas depict society. Normally it is said that the dramas show what is happening in society, but it
can be turned the other way around. Sometimes people do what they see in the dramas, in this way
dramas really playing an important role in the growth and development of the society. They are affecting people's mentality and have a deep influence on their personalities.
Sometimes a person may be going through the same phase of life as is shown in the drama and they might get directions to escape and in other cases, a person might indulge in wrongdoings after watching a scene on an on-air serial. So, beware while watching dramas as they have an impact on you, either positive or negative.
Producers present different stories through characters played by beautiful actors and undoubtedly,
beauty attracts beholder and increases the rating. The places, makeup, dresses, houses, furniture,
emotions, attitudes used in dramas are significant on human's psychology, the glamor can arise an
inferiority complex in some viewers and others can be motivated by watching the struggles of a
character.
Nowadays there is an abundance of tv channels and subsequently, there is plenty of dramas. Here we will present to you some unique stories of 2020.
1- Mere Pass tum Ho
Cast:
Ayeza khan
Hamayun Saeed
Adnan Siddiqui
Hira Mani
Shees Sajjad Gul
ARY on-aired the drama on the conventional drama time i.e 8 o'clock. Khalil-ur-Rehman wrote the story and Nadeem Baig has directed the drama serial. Ayeza Khan, Hamayun Saeed, and Adnan Siddiqui are the lead roles. Ayeza Khan is a versatile actress and played a very sensitive role in this drama as Mehwish, a girl very dear to her husband, Danish. She acknowledges the love and cares received from her husband but she wants a lot of money for a better lifestyle for her family, and this aspect was proven a reason for her betrayal.
Shehwaar a married and rich businessman and an admirer of beauty fell in so-called love with Mehwish and fall her family to pieces. Rumi, the only child of Mehwish and Danish, was the most affected one from all that situation. The story is not this much simple there are a lot more twists and turns in the drama. As a whole, this drama is a blend of emotions and betrayal. A thing presented very beautifully in Mere Pass Tum Ho is that, how temporary pleasure can affect permanent happiness. The drama sums up with a tragic end.

2- Alif
Cast
Sajal Ali
Hamza Ali Abbasi
Kubra Khan
Ahsan Khan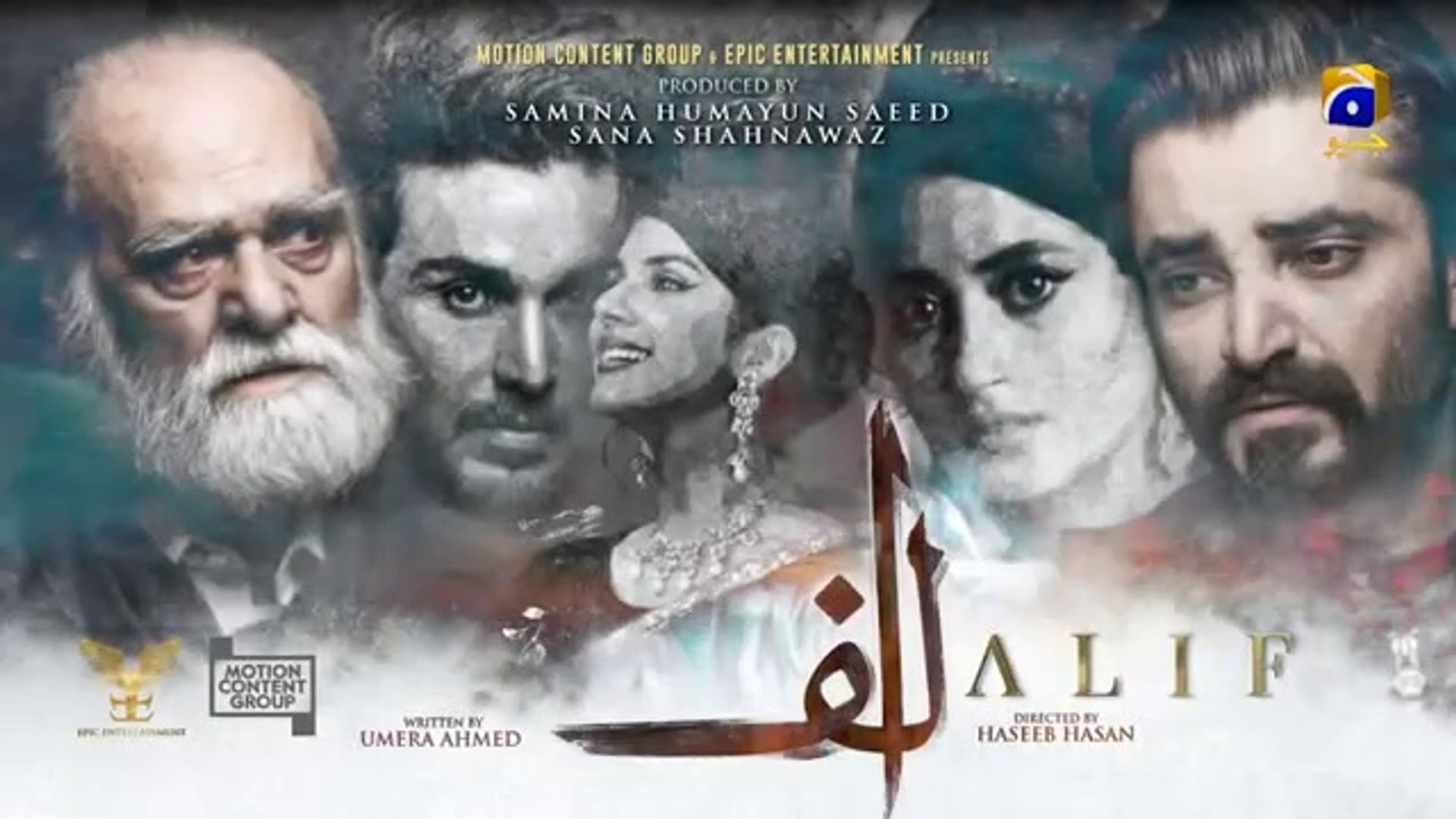 The story has been written by famous writer Umera Ahmed, Alif has been directed by Haseeb Hasan. The story focused on spiritual factors. Protagonist Sajal Ali is playing the character of Momina who has a deep affection for calligraphy but the circumstances push her towards a career she was unsatisfied with.
Though not apparently but she was a Momina by heart. Qalb-e-Momin, a character played by Hamza Ali Abbasi was a Thrawn film producer who is addicted to fame and fully indulges in the world. Qalb-e-Momin's grandfather, an ethnic honored calligrapher, wants to see Qalb-e-Momin to carry the legacy. There is a story within a story too that must not be revealed to keep the suspense for viewers. Alif, a story quite different from other dramas is worth watching.

3- Ranjha Ranjha Kardi
Cast:
Iqra Aziz
Imran Ashraf
Syed Jibran
Kashif Mehmood
Asma Abbas
Zaib Rehman
Directed by Kashif Nisar and written by Faiza Iftikhar the story has touched several sensitive issues of society that really need to be highlighted and recognized. The main character Bhola is played by very talented Imran Ashraf. Bhola is shown as a mentally retarded who get cured by the affection of her wife Noor Bano. The famous dialogue we all have heard 'mze, mze, haye mze' is uttered by bhola. Iqra aziz appeared as Noor Bano, is a pure-hearted and therefore kind of rebel for the hypocrite members of society. She wanted to change the miserable condition of her family but they inhibit her to do so.
The innocent girl has been in the name of love while struggling for a positive change and later on blackmailed, but she steadfast and get success over many negativities. There is a lot more stuff in the drama: conflicts between positive and negative, innocence, purity, selfishness, greed, conspiracy, hypocrisy, and much more is presented in the serial. Above all, Ranjha ranjha Ranjha kardi has given us the ways to deal with problems. It was televised on Hum TV.

4- Do Bol
Cast
Hira Mani
Affan Waheed
Rubina Ashraf
Laiba Khan
Mehmood Aslam

Do Bol is a drama with famous OST's lyric 'JA Tujhe Maaf Kia'. It's a twisted love story between Gaiti and Badar characterized by Hira Mani and Affan Waheed. There was a huge class difference between Gaiti and Badar but the most powerful emotion 'love' cut off that gap of classes into a strong closeness of the husband-wife relationship.
This drama is proved to be a turning point of Hira Mani's acting career, which has been elevated from meager to magnificent due to Do Bol. Besides the unique love story other emotions like hate, conspiracies, not letting the others peaceful, envy, jealousy, struggle to keep a balance between the relationships, etc are also depicted in the drama serial. Broadcasted on ARY Digital the drama has an enormous viewership. It was directed by Syed Wajhat Hussain and written by Sarwat Nazir.
5- Ehd-e-Wafa
Cast:
Alizeh Shah
Ahad Raza Mir
Zara Noor Abbas
Usman Khalid Butt
Ahmed Ali Akber Momina Iqbal
Wahaj Ali

Ehd-e-Wafa is among the hit list of the year 2020. Sponsored by ISPR, this drama is presented on ARY Digital. The story mainly revolves around friendship. It is a journey of four 'S' squad i.e Saad,
Sheharyaar, Shahnawaz, and Shariq. The story is full of ups and downs, struggles to achieve the goals, shattering the egos of your beloved friends, and an abundance of other ideas is there.
The most attractive feature of drama is Army training, it portrays adorably how the people of different ethnicities are treated equally and are ever ready to sacrifice their lives for our motherland. Dramas is also rich with memories. Some characters of famous past drama Alpha, Bravo Charlie are also taken, probably it's a sequel of that series. The direction of Safie Hassan and written by Mustafa Afridi, Ehd-e-Wafa is matchless.

6- Khaas
Cast :
Sanam Baloch
Ali Rehman Khan
Haroon Shahid
Mashaal Khan
Anam Goher
Momal Sheikh
Danish Nawaz
Behrioze Sabzwari
Hira Tareen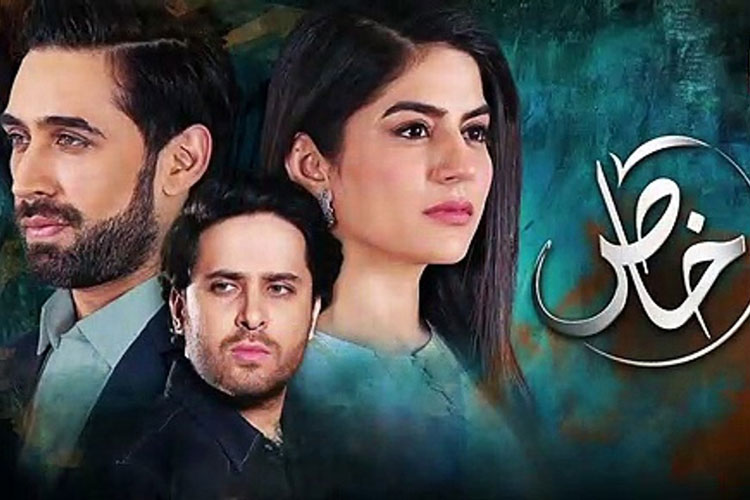 Writer Sarwat Nazir wrote the story of drama serial Khaas and it is directed by Danish Nawaz.A very
important element i.e. problems associated with disputed marital life has been highlighted in the drama which is usually not been discussed. Ali Rehman appeared as Ammar, an irritating husband who has double standards. He feels superior because he is a male and it's his inborn right to rule, drat! What a stereotype.
Sanam Baloch, Saba, has characterized the wife of Ammar, a humble and simple girl who later on was amazed to see the real face of her husband. Third parties also interfered in their married life. The flatness of Saba's character is remarkable, how she turns from simple to strong girl is stunning. With a number of zigzags, the overall story is very interesting. Khaas was on-aired on Hum Tv.

7- Ishq Zah-e-Naseeb Cast:
Sonia Hussain
Zahid Ahmed
Zarnish khan
Yumna Zaidi
Sami khan
Azekah Daniel

In this era of competition, everyone is trying to deliver a unique idea. Hashim Nadeem is of among those who become successful to produce a distinctive theme. Zahid Hussain, Sameer of Ishq Zah-e-Naseeb, is a sufferer of split personality disorder, as a consequence of childhood fear. He has delivered his best expression to fit accurately in the character, undoubtedly, marvelous acting, hats off!
The story is centered on Sameer and all other characters are associated and supporting the main role in one way or another. An outstanding story of psychological disorder, piety, and power will surely entertain you along with giving you information about delicate issues. Again it is a Hum Tv presentation.
8- Yaarian
Cast
Momal sheikh
Ayeza Khan
Muneeb Butt
Junaid Khan
Maryam Nafees
Shagufta Ejaz
Mehmood Aslam
Shausta Jabeen
Hina Khwaja

Written by Samina Ijaz and directed by Syed Wajahat Hussain, Yaarian is broadcasted on Geo. Versatile Ayeza khan is performing a negative role in the drama serial. It is gaining popularity and fame over time perhaps due to the outstanding cast and great story.

9- Ruswai
Cast:
Sana Javed
Mikaal Zulfiqar
Osama Tahir
Tara mehmood
Adnan Jaffer
Syed Mehmoid
Seemi Raheel
Mina Tariq
Natalia awais

The increasing cruelty of physical assault has been shown in Ruswai. Sigh! What an immoral activity is emerging in the Islamic Republic of Pakistan. Sana Javed acting as Dr. Sameerah is a victim of sexual abuse and has to go through the typical worst behavior of society, especially from her mother-in-law. Her husband also shows a cold attitude after the incident, he accepted her as a wife perversely just because her sister was married to the brother of Sameerah. The old custom of;watta-satta' has been presented in the drama. Many social issues that need to be amended are visualized in Ruswai. The drama was on aired on ARY Digital.

10- Suno Chanda
Cast:
Iqra Aziz
Farhaan Saeed
Nadia Afghan
Farhan Ali Agha
Nabeel Zuberi
Mashaal Khan
Adnan Shah Tipu
Samina Ahmed
Farah Shah
Mizna Waqas
Sami Khan
Syed Muhammad Ahmed
Sohail Sameer
Tara <Mehmood
Ali Safina
Anumta Qureshi

Suno Chanda was a comedy serial. It attracted a great number of viewers because of the jolly characters. Most of the people were eagerly waiting for the episodes after watching the lively promo. Ajia is the heroine who is a shrewd girl and apple of the eye of the whole family. she is an ambitious girl and wants to go abroad for higher studies. Arsal is her cousin, who becomes her husband later. He is a careless kind of person who gradually turns into a responsible one. The beauty of the joint family system can be seen in the serial. With many spicy and sweet characters and ups and down in this comedy, the serial has rocked the floor.

Still, there are many other dramas that are being presented, on different channels. This is a list of some exclusive Pakistani dramas you can watch and enjoy in your idle time for
entertainment.